Kirk Cousins and Staring Down Receivers
May 31, 2013
---
Washington Redskins quarterback Robert Griffin III is, by all accounts, ahead of schedule with his recovery from his knee surgery. But it's still very early in the year and setbacks can happen. In the scenario that Griffin doesn't manage to make it back for week one, Kirk Cousins is set to step in and take the reins. Cousins played well when called upon last year, particularly when given a week to prepare and start like he did against the Cleveland Browns. But Cousins still has plenty of things that he needs to work on in OTAs and training camp before he's ready to be an effective NFL starting quarterback. One of the things I noticed in that Browns game was that he had a tendency to lock on and stare down his receivers. Here's an example.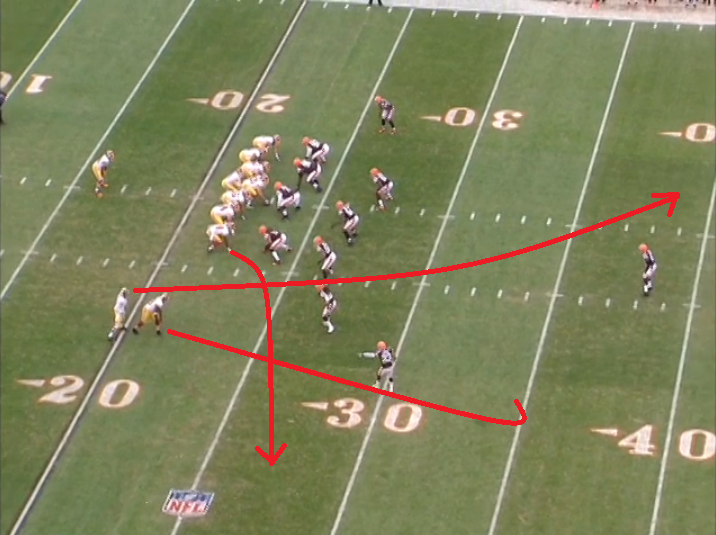 This was the Redskins second possession of the game. The Redskins stack receiver Joshua Morgan behind Pierre Garcon to make it difficult for the defense to pick up their separate routes. Tight end Niles Paul will run out into the flat as a check-down option as well.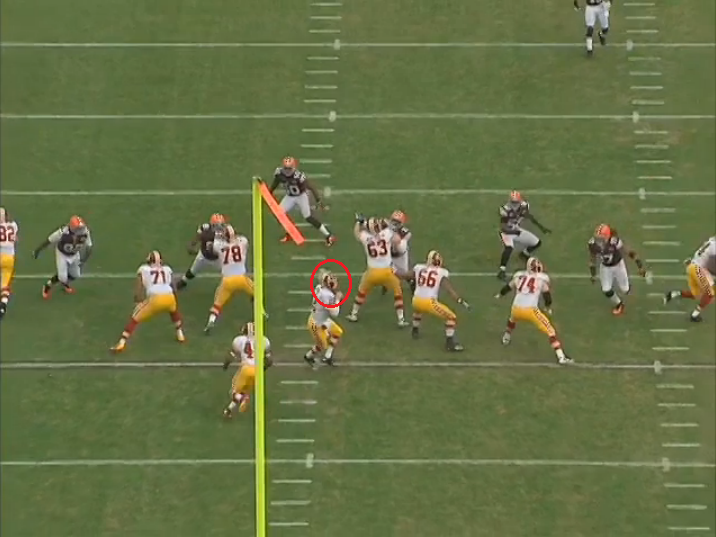 As Cousins drops back, he locks on to Garcon. You can see in the picture above how his helmet is facing the right side, where Garcon is running his route.
Cousins has eyes only for Garcon and is staring him down, waiting for him to come out of his break. Browns cornerback Joe Haden is assigned with covering Garcon on this play. He's playing off-man coverage with a cushion that allows him to keep Garcon in front of him while having one eye on the quarterback. Haden is peaking into the backfield the entire play and knows Cousins is looking his way.
Cousins tips off the play to Haden. Having been watching Cousins the whole way, Haden knows to break on the ball the moment Cousins begins his throwing motion.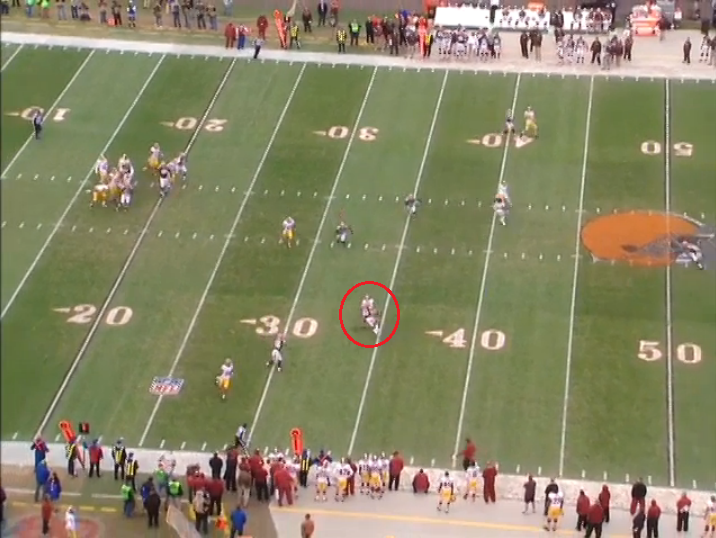 Luckily for Cousins, Garcon was able to shield the ball away from Haden. But Haden was able to hit Garcon early enough to force the ball to fall incomplete.
This is something that Cousins got away with most of the time, but if he's going to be a regular starter in the NFL, he needs to break this habit. Better teams will exploit it and it could lead to big interceptions. Cousins though, is a smart guy and a hard worker. He'll see a vast majority of the first team reps in training camp, which is an ideal time for him to work on not tipping off his target to defenders.
---
---
---